Terrace FRP Panels & Wall Protection
We specialize in the sales, installation and service of Fiberglass Reinforced Plastic (FRP) panels and wall protection through Terrace and British Columbia.
FRP Panel Installation & Sales Terrace
Our Terrace team of representatives offer FRP panel can supply a quote by job specification, or by an on-site quotation. We sell and service FRP from the best manufacturers such as: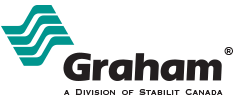 Explore FRP Colours, Options & Accessories
FRP Installation Terrace
We are happy to work with you on your project. Specifying the proper FRP product, as well as adhesive will help to make sure it lasts for years to come. Installations only take one day, and we receive standard FRP panels usually within 2-3 days from the order date. We understand every day matters in your construction schedule, and with that in mind, we can accomodate expedited orders, installation timeframes, and even off-hour installations.
Recent Terrace Wall Protection Projects
The below projects showcase our recent FRP installations across Terrace, British Columbia. Should you require any additional information, please do not hesitate to inquire with our staff.
View all Installations
PRO TIP
FRP offers different classes based on flame spread ratings and smoke spread ratings.
General Contractors Corner
Are you quoting a new project that specifies FRP? If so, get in touch with our expert team of installers for a detailed quotation based on your tender documents or project specifications.
Class A & Class C FRP Available
Popular FRP Colours In-Stock for Competative Pricing
Experienced & Professional Team of Installers
Knowledgeable Sales Team to Suggest Best Materials for your Budget & Application